Mother of Divine Grace School recommends that students take standardized tests each year. Not only does it help the school measure academic progress for each student, but it also helps students prepare to take college entrance exams. MODG offers a variety of standardized tests for grades K-10. For the complete list please see: https://families.modg.org/enrollment-booklet/submitting-grades--assessments#standardized-testing
To sign up for a standardized test:
1. Access your family page on the Family Center, and locate "Online Tests" in the middle menu bar.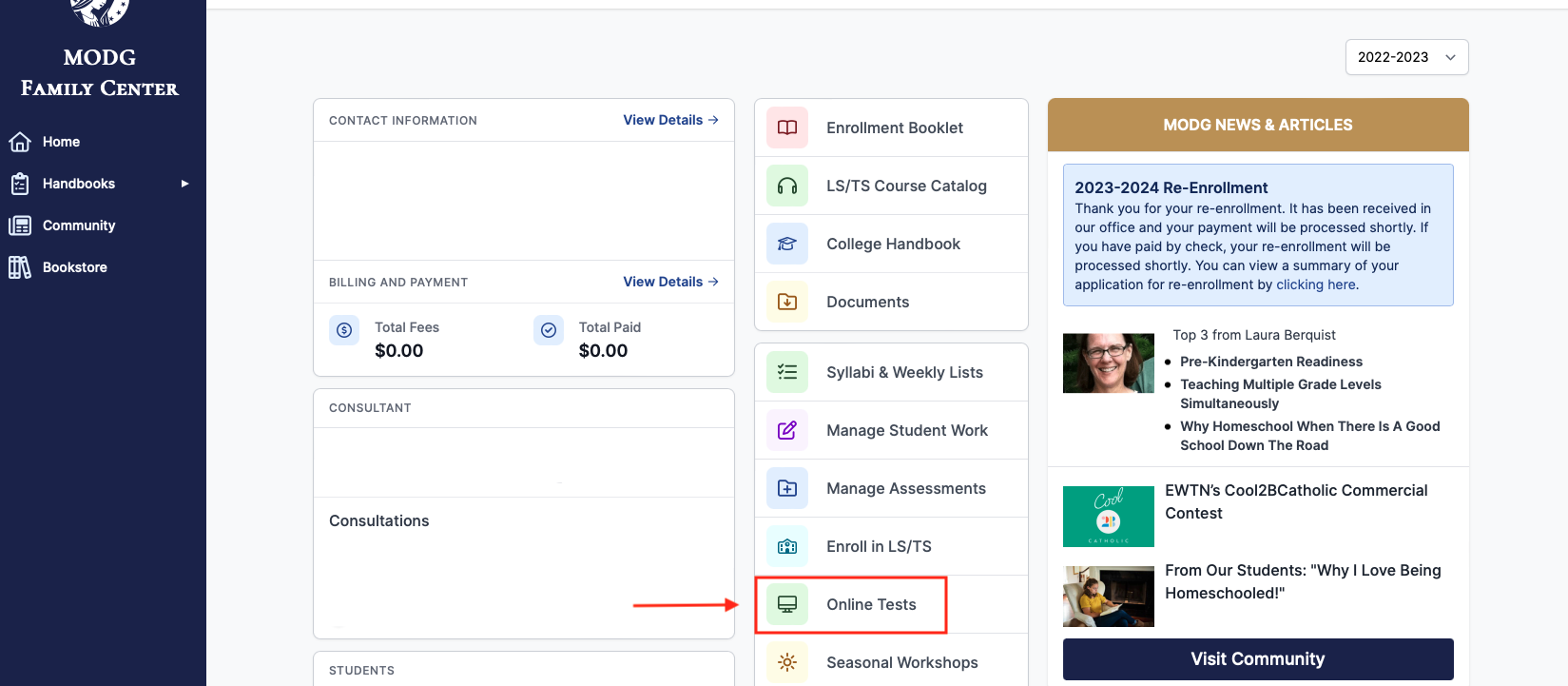 2. Before starting a new enrollment, please take note of the testing policies and FAQs.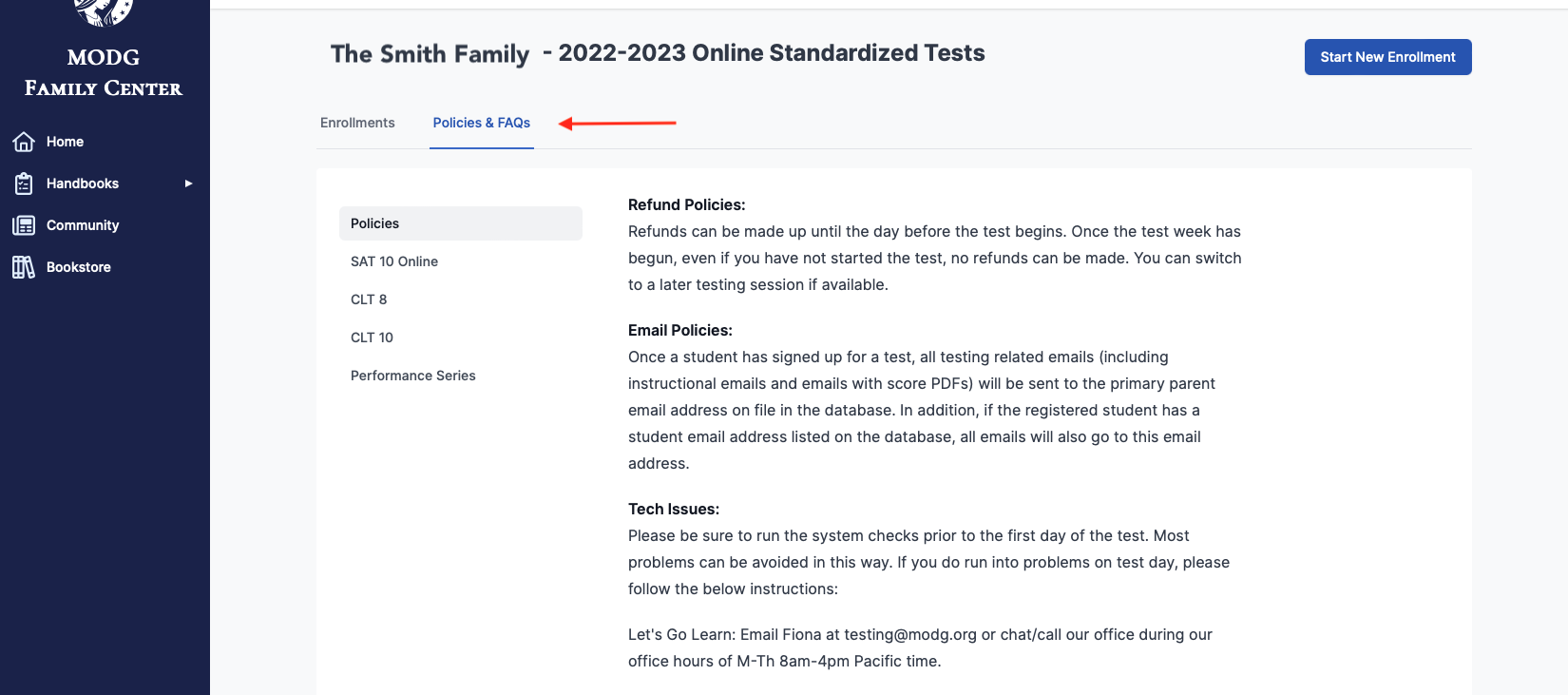 3. Then select the blue button titled "Start New Enrollment."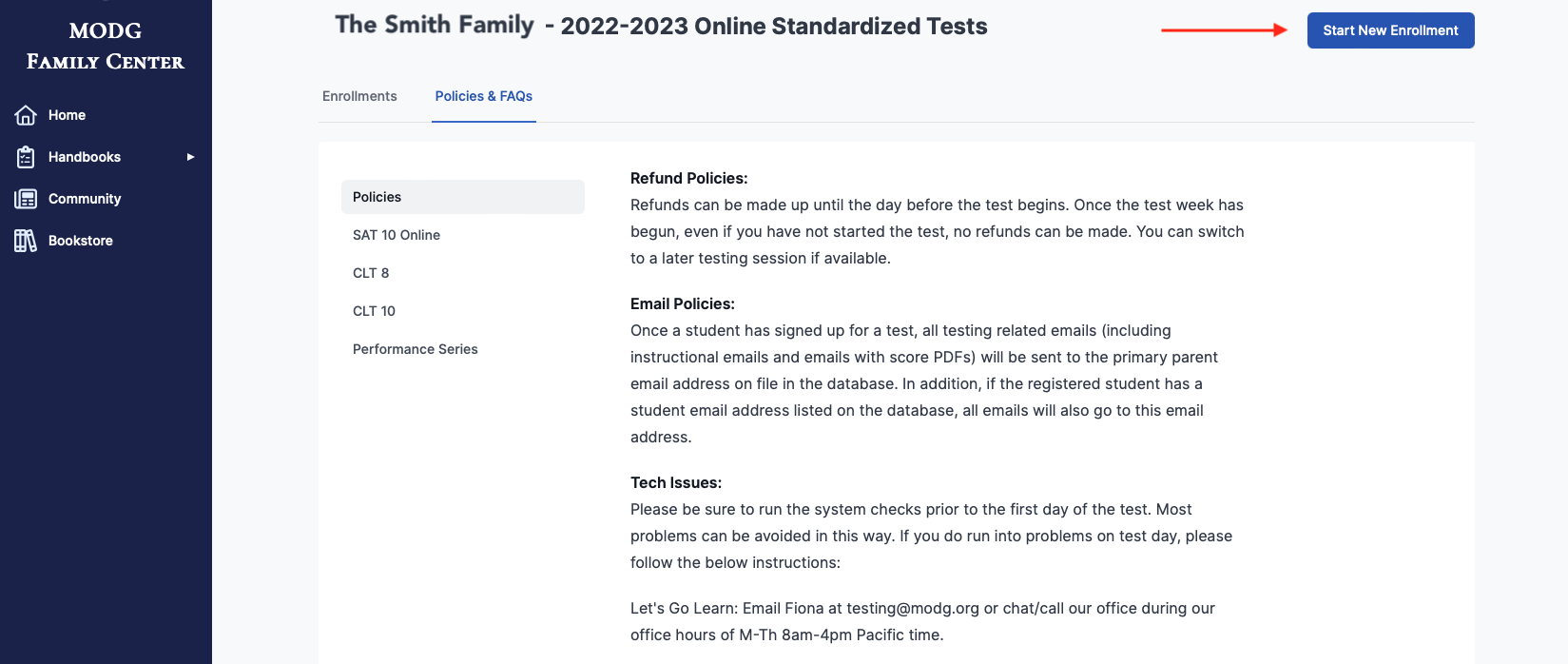 4. Click on a student's name to access the test options.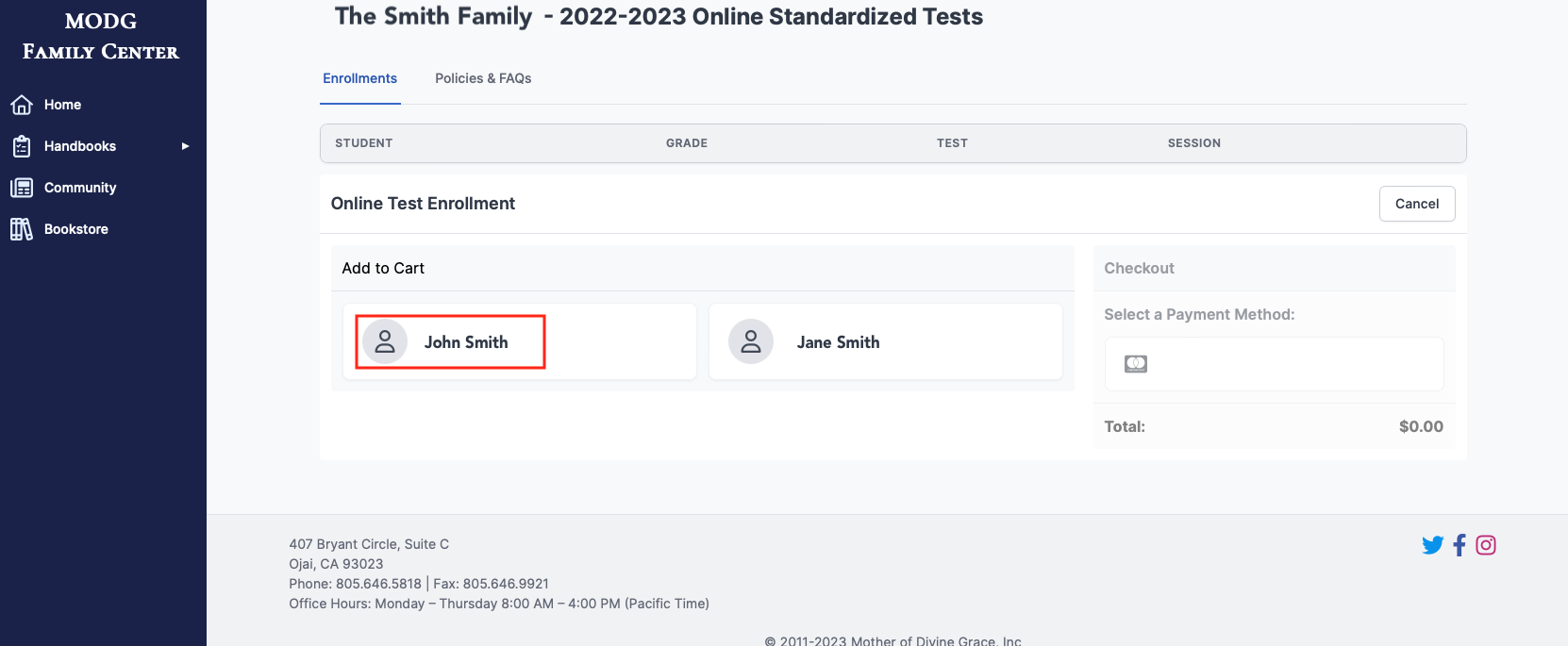 The test options will appear on the page as in the example below.

5. Click on a test to select it and then click on the time slot (in some cases there may be only one option).

6. Select the appropriate grade level, and click "Add;" select the payment method, and then the "Enroll" button.

7. Once you have clicked "Enroll", you will receive a confirmation email notifying you that you signed up for that test. The test and session date will also appear on the "Online Tests" page.