Zoom links for all LS/TS classes and labs can now be found in one list directly on the Student Page. In order to find your class link, simply go to your student page and scroll to the bottom, and your class links will all be listed on the right-hand side: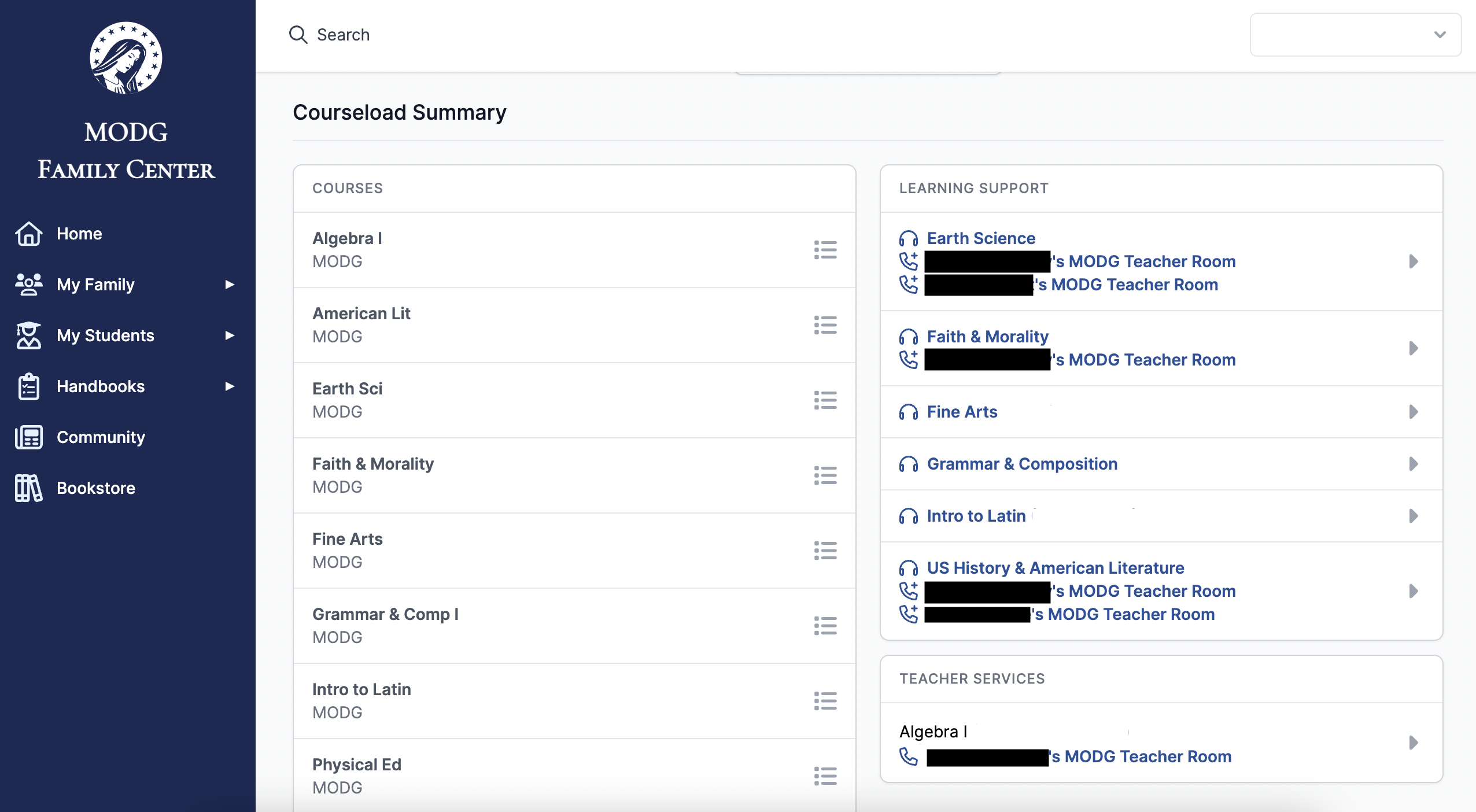 Clicking on these links will automatically open up Zoom. If you have a Learning Support class that also has Teacher Services added, you will see multiple links for that class. In order to access your live Learning Support class be sure to click the link that is the course title for your class. This is the link that will have the headphones symbol next to it: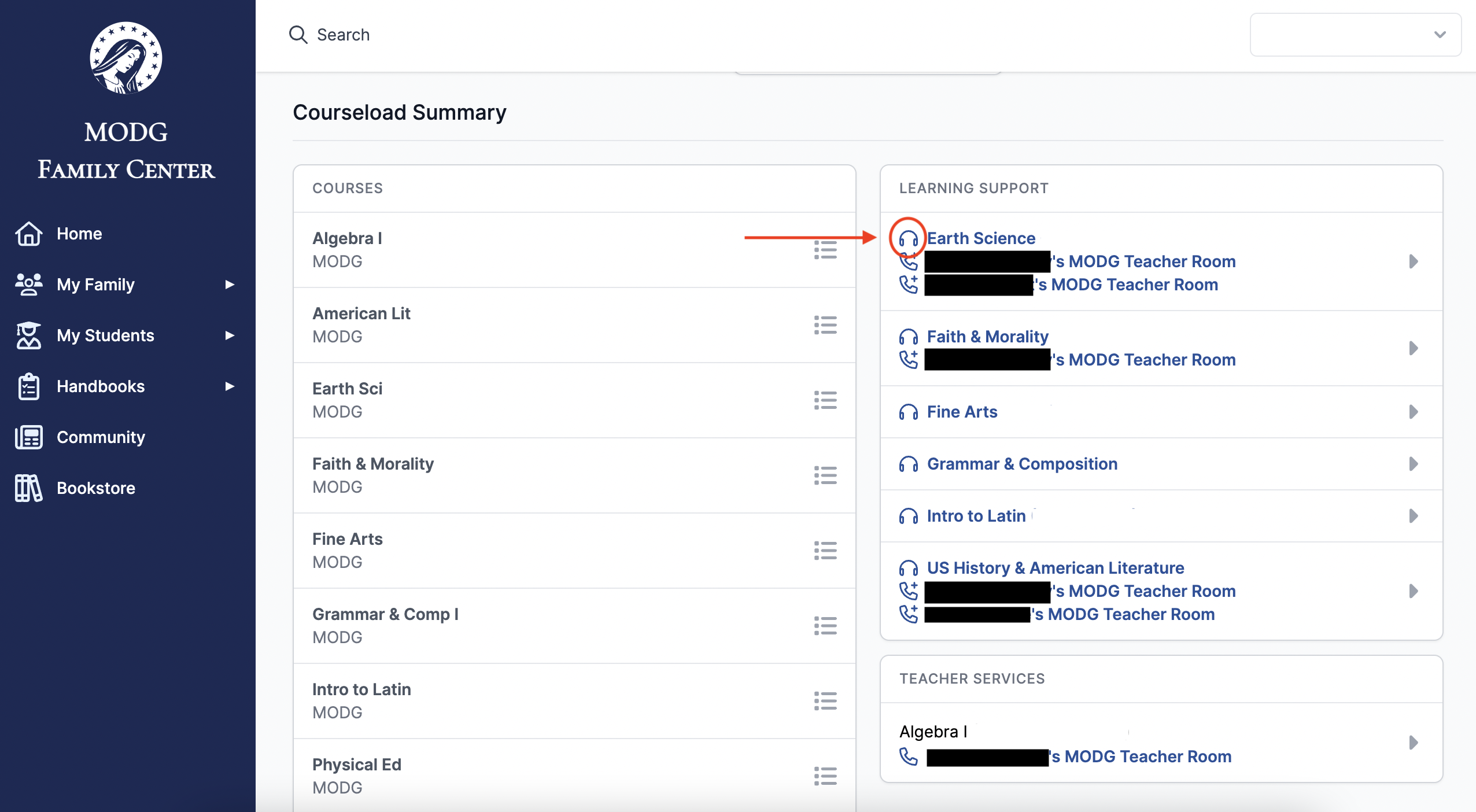 In order to meet with your Teacher Services teacher for an individual student-teacher meeting, click the link with your teacher's name. This is the link that will have the telephone symbol next to it: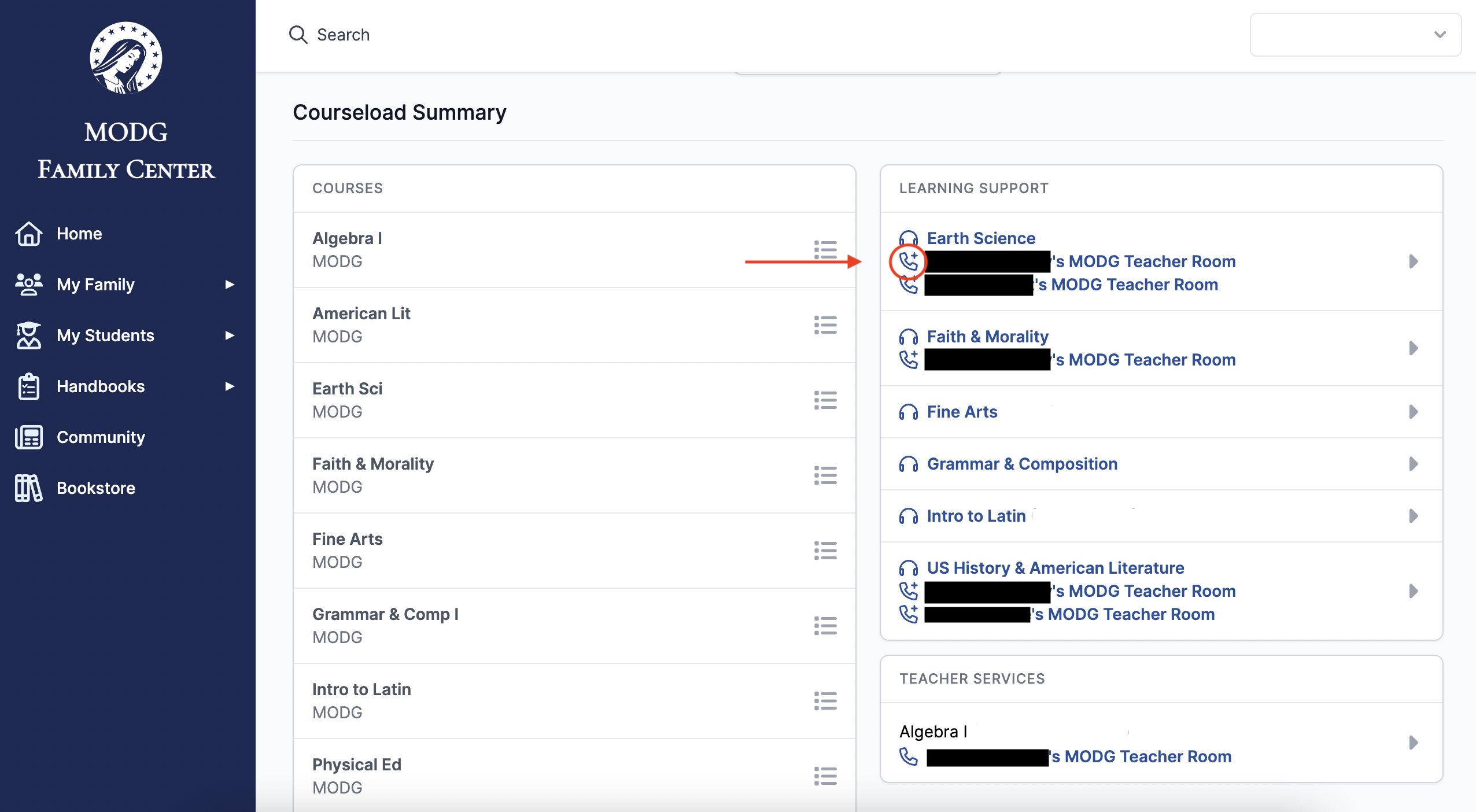 Learning Support classes are designated with the headphones symbol, and Teacher Services meetings are designated with the telephone symbol. Contact the MODG office if you have any questions!